Project Description
This variety is the result of many years breeding; it carries a unique flower for the Genus and has proven itself to be hardy -4°C  if treated like a Penstemon. It will not tolerate very  wet winter and may need protection in particularly harsh climates.  Its long flowering period will be a delight.
Stunning photos' bottom of the page and stockists       
I received today 3rd Feb 2017 the plant patent for Antirrhinum 'Pretty in Pink' now protected in the USA
US PP27,559 P2
http://bredbypetermoore.co.uk/2017/02/united-states-plant-patent-pretty-in-pink/


This is an outstanding new perennial with bright pink tubular flowers.
Easy to grow.
Flowers all Summer long until the first frost
Excellent in a border or large patio container
Remove the dead flowers for a continuous display.
Attracts butterflies & bees

The flowers last up to 14 days in water.

Hardy  -4°C  in most free draining soils, similar to a Penstemon or (Gaura most died this winter)

Best in full sun to dappled shade.
Less fungal diseases than existing cultivars.

SEE WINTER NOTES  BOTTOM OF THE PAGE      

Rob Hardy.

  of Hardy's Cottage Plants told me May 1st  2016 that 'Pretty and Pink'  had come though the winter at their nursery  at Whitchurch Hampshire

"This is a variety we are confident will go on to become a long term garden favourite" said Charles Carr, Production Director of Lowater's Nursery, (Garden Beauty) November 2014
Launched  18th May 2015 at the Chelsea Flower Show by Hardy's Cottage Garden Plants
Youtube on cut flowers BBC Chelsea 2015
Youtube Rosy Hardy talking about Pretty in Pink Chelsea 2015
                                                                                       Antirrhinum 'Pretty in Pink'   photo by Richard Loader at Fairweather's Nursery  Trade

Photo taken by
Richard Loader
FhF Greenmedia
Grower Information
Agents
International
Trade
Retail
Best to buy spring 2016

Longstock Park Nursery   01264 810894  2.5 L pot  £8.99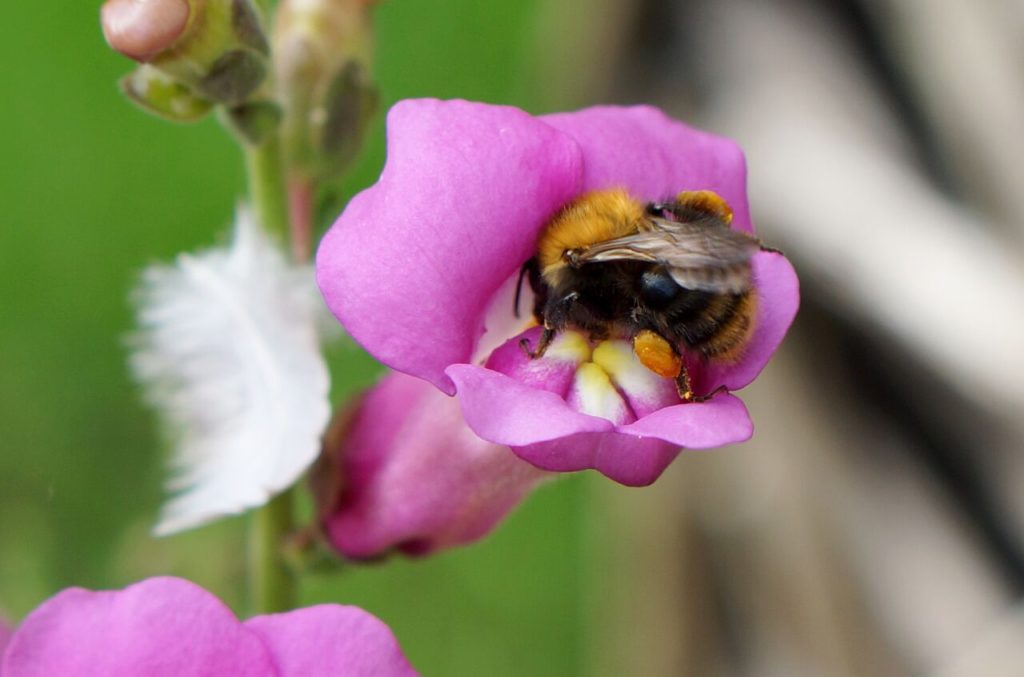 Photos by Peter van Rijssen, of Plantipp & Concept Plants
Winter Notes'
Do not prune till the spring if very wet or cold for a long period protect with a Bell cloche, root 1-2 cuttings PBR protected
I have add Pretty and Pink in a pot for 2-3 years with out damage,  but this year the plant was still in flower mid November since then we have had
very heavy rain, gales high temperature  15c on many days followed  -5c on several days. even the Buddleja in my garden  have got a lot of died back.
Unfortunately it appears to be less hardy than some gardening magazines advertises,   it is  similar to a Penstemon or Gaura
Is it worth buying I certainly think so.
What other Antirrhinum gives you 3-4 + months of flowers   and with no rust or downy mildew
also good as a cut flower
Other colour's  are being developed  a new series of Pretty and ****  watch this space
Rob Hardy.  of Hardy's Cottage Plants told me May 1st  2016 that 'Pretty and Pink' had come though the winter at their nursery  at Whitchurch Hampshire
Project Details
Genus

Antirrhinum

Species

--

Cultivar

'Pretty In Pink' PMOORE07 EU2014/2703

Category

Perennial

Height & Spread

60 x 0.75cm

Plant Breeders Rights

Propagation for resale is illegal without a licence from the Agent

Colours

Colours and sizes are approximate and are intended as a guideline and may vary according to local conditions.