Project Description
In 1993 I crossed Aucuba japonica 'Nana Rotundifolia' with A. japonica 'Crotonifolia'. The resulting cross was a very compact hybrid (
picture below

) with short internodes, variegated leaves and large red berries. It was a good plant but even better now, because 8 years ago it developed a

striking 

gold sport and this is the clone that has been name '

Golden Girl'

 

 photo above
A very compact evergreen  shrub with short internodes
Best in shade
Any well drained soil
Border or Patio pot/container
Leaves boldly blotched with gold
Large bright red berries when planted near a male variety
Free of most pest and diseases
Named by Charles Carr, Production Director of Lowater's Nursery (Garden Beauty).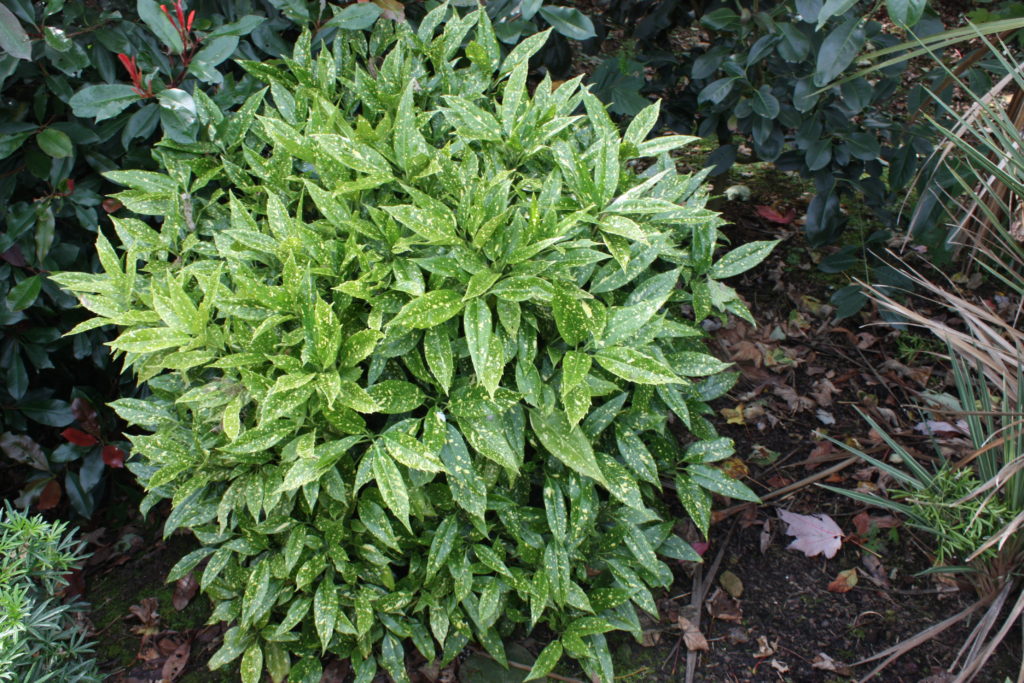 The original hybrid raised in 1993
Trade
Exclusive to New Place Nurseries who are marketing Saleable Plants and Liners to the trade.
Retail
Hello Peter, 10th May 2014Aucuba japonica Golden Girl is very beautiful.
It's really a Golden Girl !
Today, in our collection,  it's completely gold.Thank you for this Aucuba!RegardsLes Jardins de la Régie
http://lesjardinsdelaregie.unblog.fr/
Project Details
Genus

Aucuba

Species

'Nana Rotundifolia' x 'Crotonifolia'

Cultivar

'Golden Girl'

Category

Evergreen shrub

Height & Spread

1m x 1m 10 Years

Plant Breeders Rights

Exclusive to New Place Nurseries

Colours

Colours and sizes are approximate and are intended as a guideline and may vary according to local conditions.