Project Description
  Since 1982 I have made hundreds of buddleja crosses the majority rejected within eighteen months. I was somewhat surprised, taken back when in 2009 in a batch of alternifolia hybrids seedlings  one plant looked total different to anything I have raised  before or every seen.
An alternifolia hybrid flowering on the current year's wood not only that flowering continues for four to five months.
and even better the flowers have no pollen.
Cuttings were propagated and grown on at Lowaters Nursery and trial samples  sent Plantipp BV in Holland and Pat Fitzgerald in Ireland to go into tissue culture.
Agents Trade & Retail Stockist bottom of the page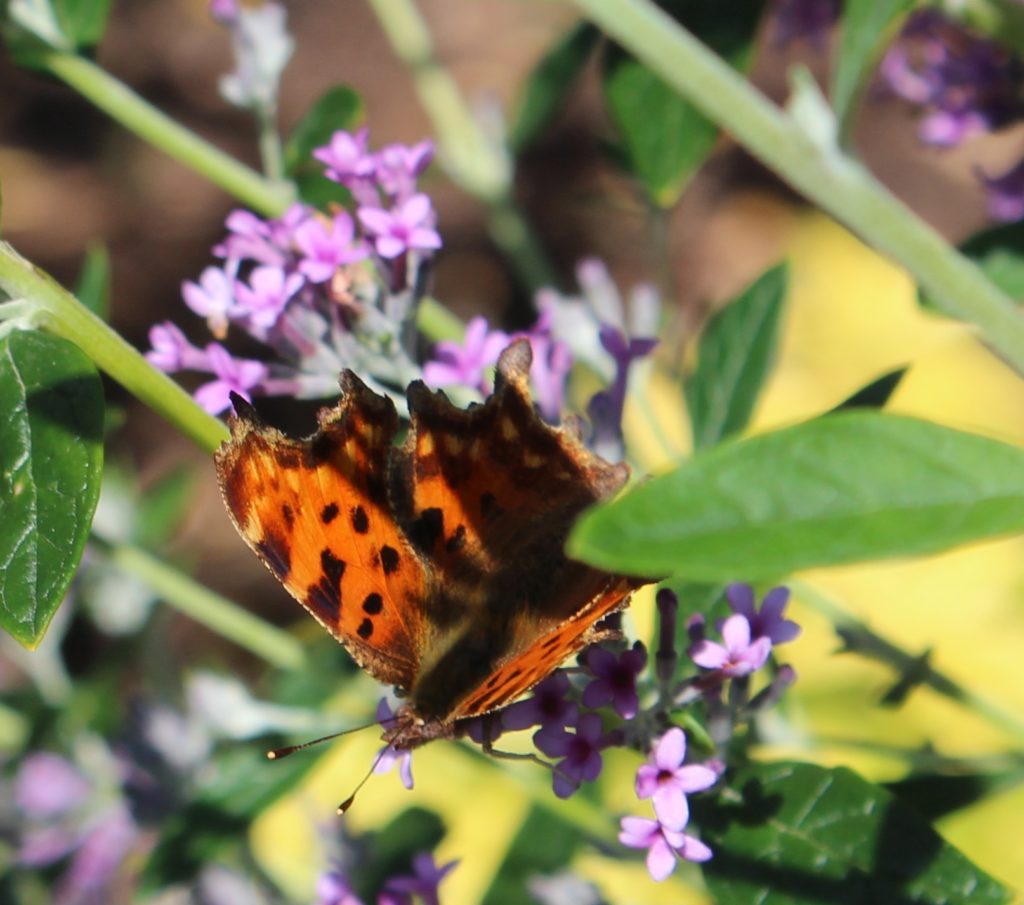 Comma feeding on Buddleja alternifolia Unique 10th August 2015
Foliage is Silvery green
Very free flowering and fragrant
Lilac flowers in early summer through to October
Compact habit
Flowers on new seasons wood
Hardy to -25 Celcius
Full sun
Grows in any fertile, well drained soil
Sterile flowers-set no seed (no pollen)
Remove dead flowers to stimulate re flowering
Suitable for a large pot on a patio
As every shoot runs to flower, few cuttings are available and the plants are being raised by tissue culture.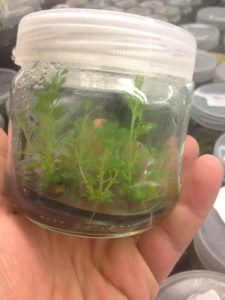 10th August 2015    Hard prune mid March to 30cm from  ground level.
                                                ideal size to pot on  for a sunny Patio     Hard prune in the spring  photo Charles Carr
Buddleja alternifolia  'Unique' named by Charles Carr
Agents
International
https://www.plantipp.eu/planten/buddleja-alternifolia-unique-pmoore-12pbr/
Trade Wholesale
Retail
France
News
I have complied and funded  a web site for the
Project Details
Genus

Buddleja

Species

alternifolia hybrid

Cultivar

Unique pmoore12

Category

Shrub

Height & Spread

Height & Spread 100cm x 70cm

Plant Breeders Rights

Propagation for resale is illegal without a licence from the Agent

Colours

Colours and sizes are approximate and are intended as a guideline and may vary according to local conditions.