Project Description
In 1987 I crossed Choisya ternata with Choisya mollis
Choisya mollis is a compact evergreen shrub with narrow soft felted grey green leaves,
and small white flowers requiring winter protection.
Choisya ternata           X         Choisya mollis
Attractive soft grey green leaves
Compact habit
Any well drained soil, sun or partial shade
Flowers white in early spring and a lesser number in the autumn.
Named after my parents Harry & Nora
Sizes are approximate and are intended as a guideline and may vary according to local conditions.
C. 'White Dazzler'  flowers better in my garden in North Hampshire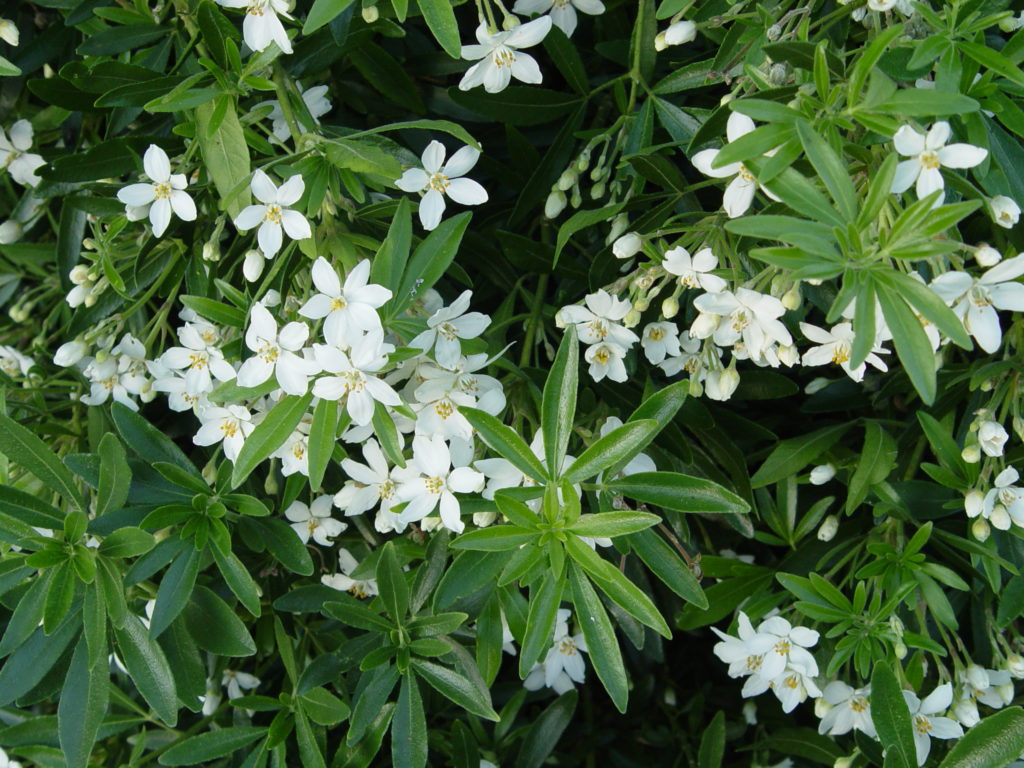 C. 'Harrinora' in my garden  2005
Choisya 'Harrinora'
Grown exclusive in France – not available in the UK.
European Agent
Trade Wholesale
Thomas Roue
Retail
Five have been marketed, number six is completely different C. Apple Blossom is now available (autumn 2015)  with two more under trial in Europe.
Project Details
Genus

Choisya

Species

ternata x mollis 1987

Cultivar

'Harrinora'

Category

Evergreen shrub

Height & Spread

1.5 - 2 x 2m in 20 years

Plant Breeders Rights

-Genesis Plant Marketing- PBR Propagation for resale is illegal without a licence from the Agent

Colours