Project Description
'Dusky Maiden' is the first hybrid between Cotinus szechuanensis and Cotinus coggygria  'Velvet Cloak' (1997).
Cotinus szechuanensis is a very distinct species, collected by Roy Lancaster in 1993 from below the Wenchuan at 1,000m in the warm valley of the Min River in West Sichuan, China where it is associated with Caryopteris incana and Ceratostigma willmottianum.
From the Hillier Manuel of Trees & Shrub
A very compact deciduous Smoke Bush
Any well drained soils
Hardy -18°C
Attractive undulating small purple leaves
Suitable for a container on a Patio or border
In the garden it is more of a foliage plant
In a pot masses of flowers and exceptional autumn colour.
A plant of architectural merit.
Cotinus coggygria  'Velvet Cloak           X        Cotinus szechuanensis
Trade
Agents
ProVaR UK
International
https://www.plantipp.eu/en/Plants/cotinus-coggygria-dusky-maiden-londuspbr-2/
Concept Plants USA
Trade Wholesale
Poland Tissue
Tuszynsct
Retail
Poland
France
Netherlands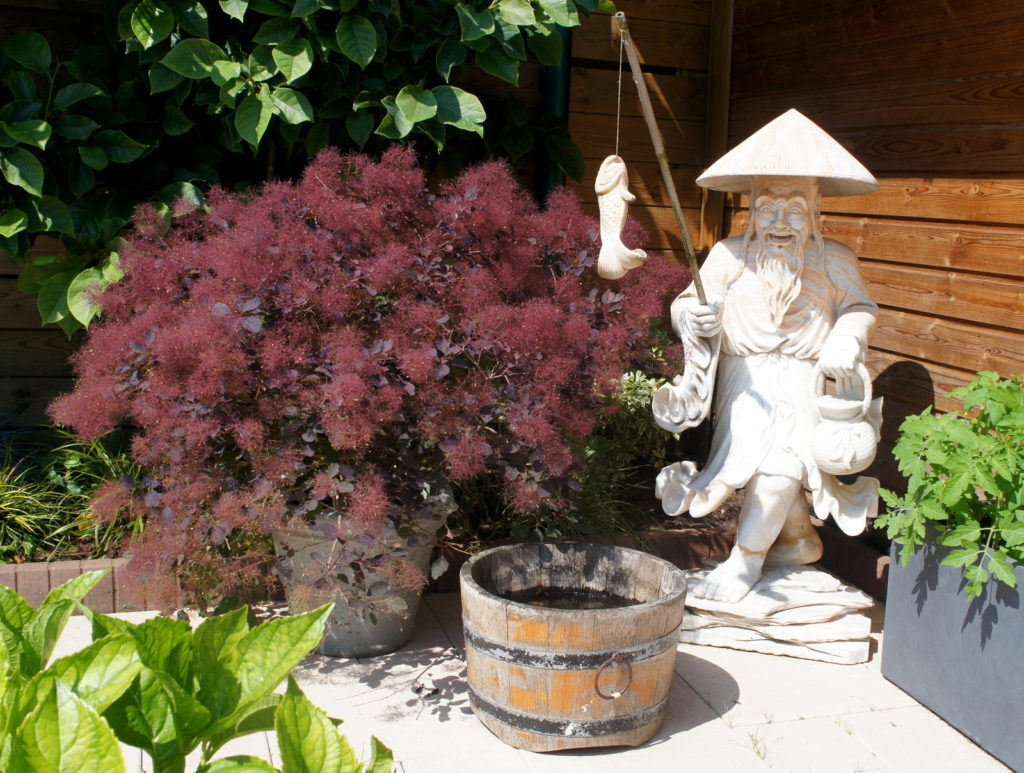 Photo Plantipp   Peter van Rijssen
Elegant new cotinus – Graham Rice's New Plants Blog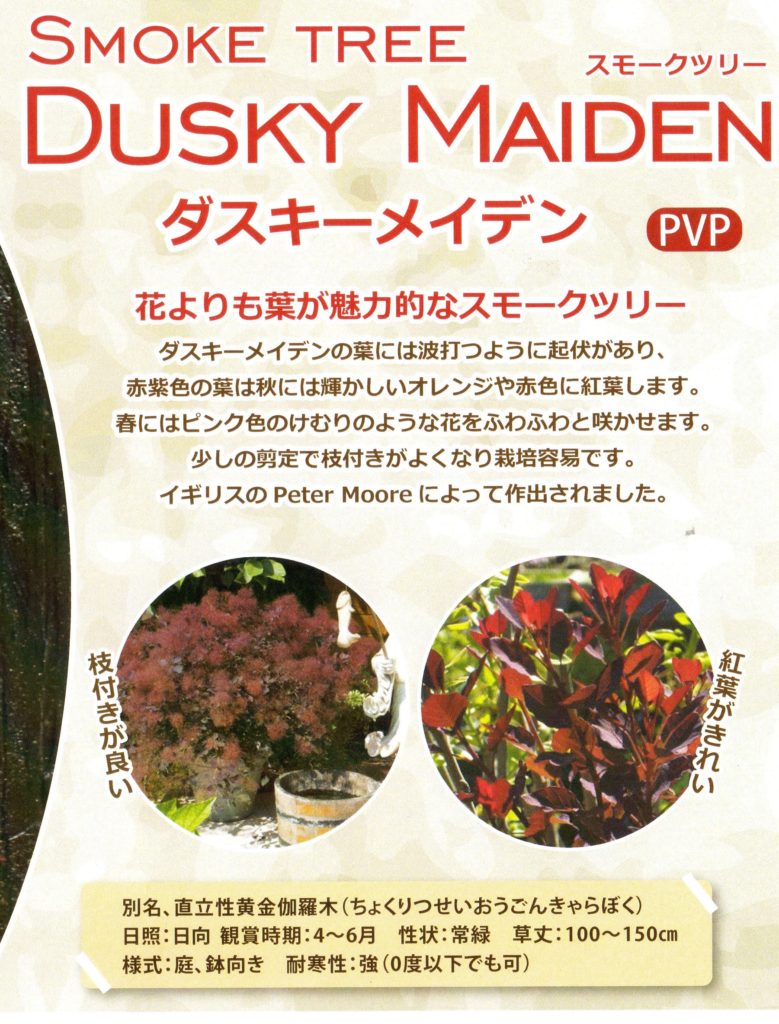 Project Details
Genus

Cotinus

Species

szechuanensis x coggygria

Cultivar

'Dusky Maiden' Londus EU 26492 USA patent

Category

Shrub

Height & Spread

2- 2.5m x 1.5m 6 ft 10 years. Prune March down to 50cm .

Plant Breeders Rights

Propagation for resale is illegal without a licence from the breeder or Agent.

Colours

Colours and sizes are approximate and are intended as a guideline and may vary according to local conditions.