Project Description
Escallonia rank high among flowering evergreens and are all the more valuable for giving their display during the summer and early autumn
From the Hillier Manual.
Escallonia 'Red Carpet' is a hardy low growing evergreen shrub, more a mound than a carpet
Any well drained soil, sun or shade
Small coarsely toothed glossy green leaves
Showers of red flowers with a white strip, June to late Autumn
Excellent  garden plant patio container,

Low royalty rate to attract all parts of the UK amenity and landscaping market

A better grower than 'Red Dream'

Photo above  taken by
Richard Loader
FhF Greenmedia
Escallonia 'Red Carpet'
Trade
Agents
ProVaR UK
International
https://www.plantipp.eu/en/Plants/escallonia-hybrid-red-carpet-loncarpbr-2/
Trade Wholesale
Liners
Ireland
Trade wholesale Saleable 3L Belgium
Retail
France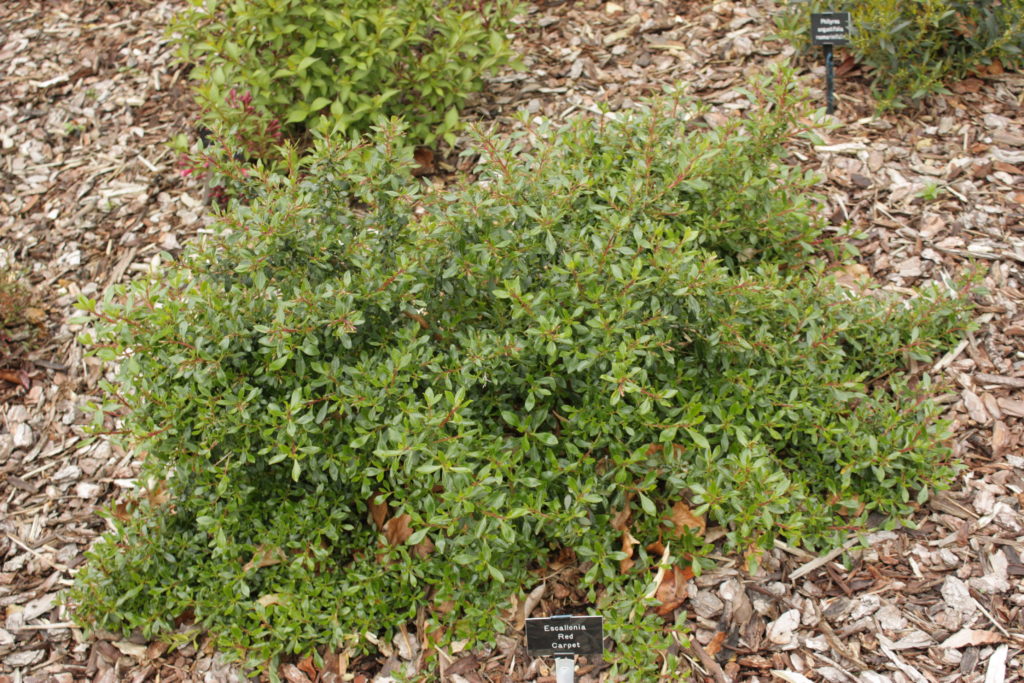 Project Details
Genus

Escallonia

Species

Cultivar

'Red Carpet' Loncar EU25226

Category

Low evergreen shrub

Height & Spread

60 x 60cm

Plant Breeders Rights

Propagation for resale is illegal without a licence from the breeder or Agent.

Colours

Colours and sizes are approximate and are intended as a guideline and may vary according to local conditions.