Project Description
        Lychnis 'Scarlet O Hara' is
A border perennial for small gardens or ideal for a patio pot
Well drained  nutrient rich soil
Temperatures of -10°C to -15°C like a

Penstemon

The growth is compact and even
The strikingly coloured flowers in combination with the maroon purple leaves make it a real

winner

From June to October you can enjoy the star-shaped flowers of Lychnis 'Scarlet O'Hara'
This new border and pot plant, Lychnis 'Scarlet O'Hara', brings to mind the beautiful actress from the romantic film 'Gone with the Wind'. Plant this spirited movie star with large, scarlet flowers and dark tinted leaves in your garden.
From June to October you can enjoy the star-shaped flowers; they seem to be luminous. The velvety, warm red draws all the attention, just like a film diva. Bright colours are the current trend, so this new plant should not be missing from your border or in a pot on your patio. You can make trendy combinations with white and purple flowers and this newcomer also combines very well with grey-green foliage.
Not only do the flowers of this particular Lychnis steal the show but the purplish leaves are also particularly graceful.  Lychnis 'Scarlet O'Hara' is decorative even before flowering.
The strikingly coloured flowers are wonderful in combination with the dark leaves. The growth is compact and even with sturdy stems up to 50cm. Lychnis 'Scarlet O'Hara' flowers every year and is hardy. Temperatures of -10°C to -15°C are no problem. This strong perennial prefers full sun in a nutrient-rich soil. Protect young plants at the beginning of the season with slug pellets.
Lychnis x arkwrightii 'Scarlet O'Hara'  pmoore05 PBR
Unfortunately there has been a delay in building stock  The good news is that there will be virus free stock propagated by tissue culture available  in 2015
Contact Plantipp BV or  Concept Plants  pre order from,  Florexpo Costa Rica see photo below.

Trade Information
Agents
ProVaR UK
International The world except USA
https://www.plantipp.eu/en/Plants/lychnis-x-ralphii-scarlet-ohara-pmoore05-2/
USA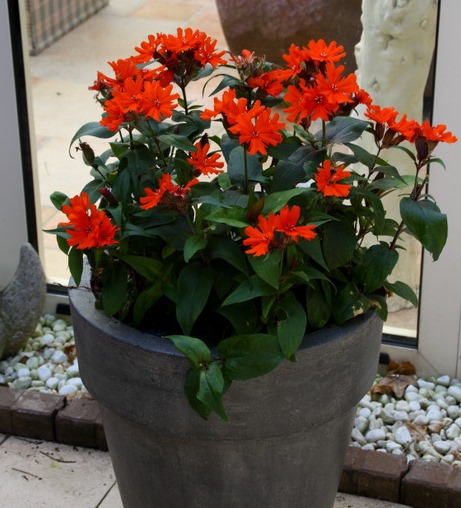 virus free stock propagated by tissue culture available  in 2015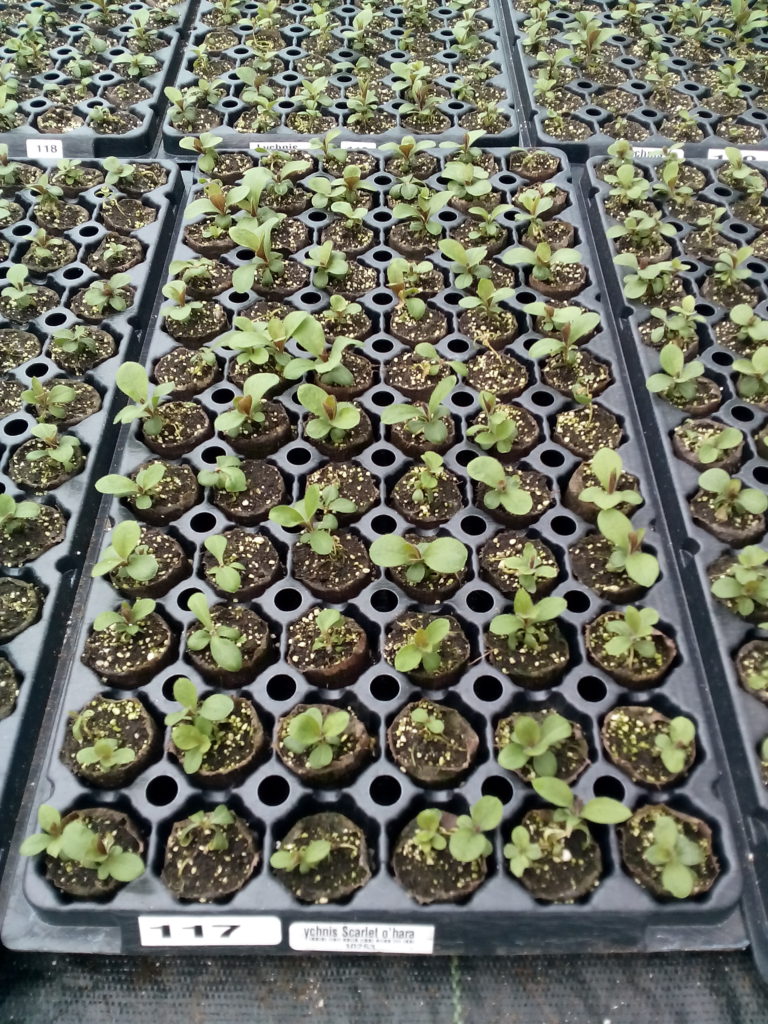 Project Details
Genus

Lychnis

Species

× arkwrightii

Cultivar

'Scarlet O Hara' pmoore05 EU2012/2718 USA 13/986338

Category

Perennial

Height & Spread

Height & width 30-50 cm x 20-30cm across 1-2 ft x 1ft

Plant Breeders Rights

Propagation for resale is illegal without a licence from the Agent

Colours

--