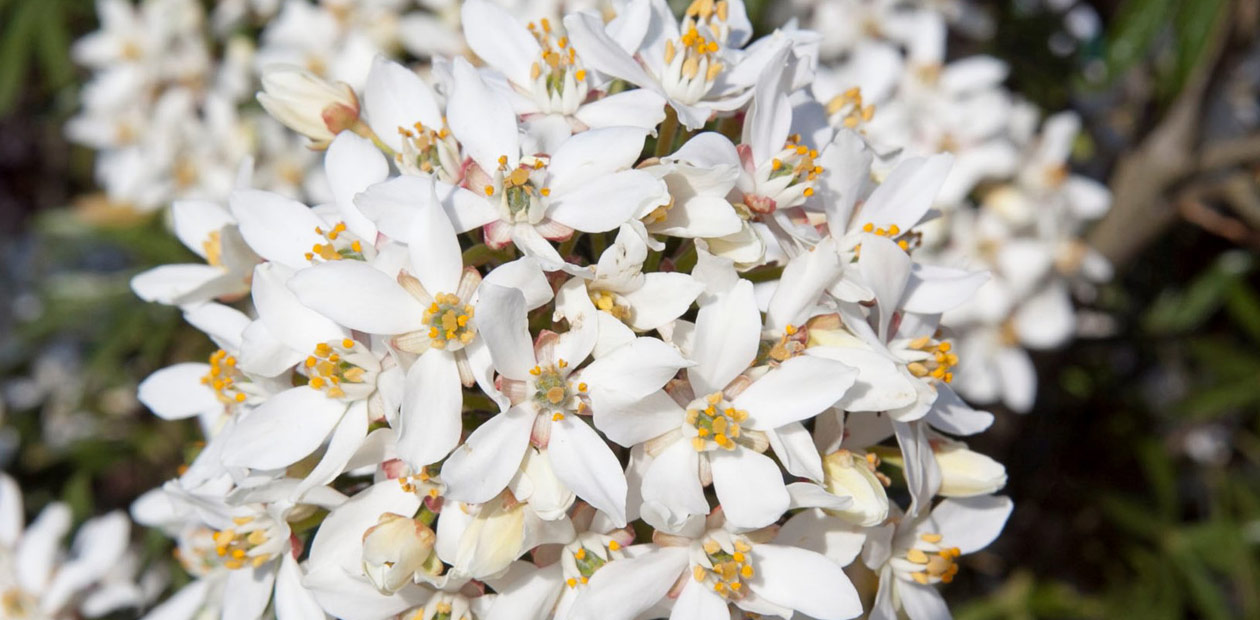 Project Description
        Choisya 'White Dazzler' is
        a stunning evergreen hardy shrub.
It will grow in any well drained soil, acid or alkaline
Sun or light shade
Compact even branching
Hugh numbers of beautiful scented flowers in spring and again in early autumn

Good plant in a large pot on the patio
-17°C was recorded in France in the winter of 2010 and no damage was recorded
You can see this plant growing in the Hillier Gardens, Romsey Hampshire at the entrance of the visitors centre and in the Centenary Border.
New Plants
"Choisya 'White Dazzler' survived the last five Dutch unpredictable winters", emphasizes Peter van Rijssen from royalty management agency Plantipp. Already introduced into Europe in 2009, there was reason enough for van Rijssen to draw attention once more to this plant. In a mailing to Plantipp's customers he summarized the key features of C. 'White Dazzler'.
For the article read new plants and flowers.        Stockist retail  bottom of the page
Agents
ProVaR UK
International
https://www.plantipp.eu/en/Plants/choisya-white-dazzler-londazpbr-2/
Trade Wholesale
Liners
Ireland
Saleable Stock to Garden Centre
Bob Brown Nurseryman gives White Dazzler  10 out of 10
see youtube BBC Gardeners World 2015
White Dazzler on my Patio                  10 litre stock found in garden centres                         White Dazzler makes very bushy plants
Retail Stockist UK
Most Garden Centres Nationwide
Retail Stockist Europe
Ireland
France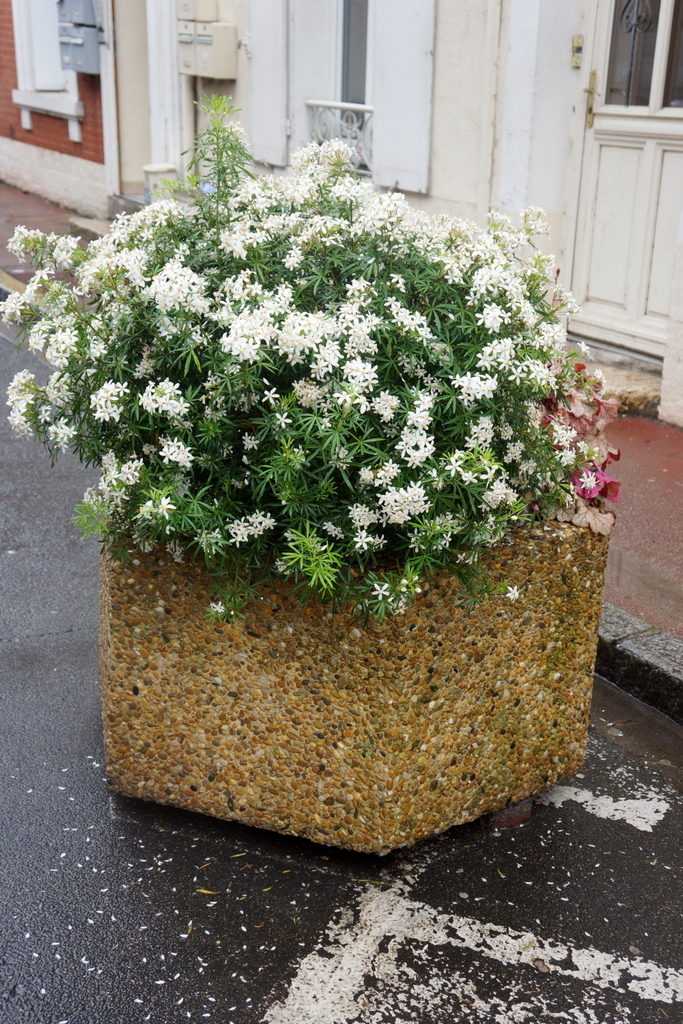 Many are used on the streets of  Gien France   Beaucoup sont utilisés dans les rues de  Gien France
Germany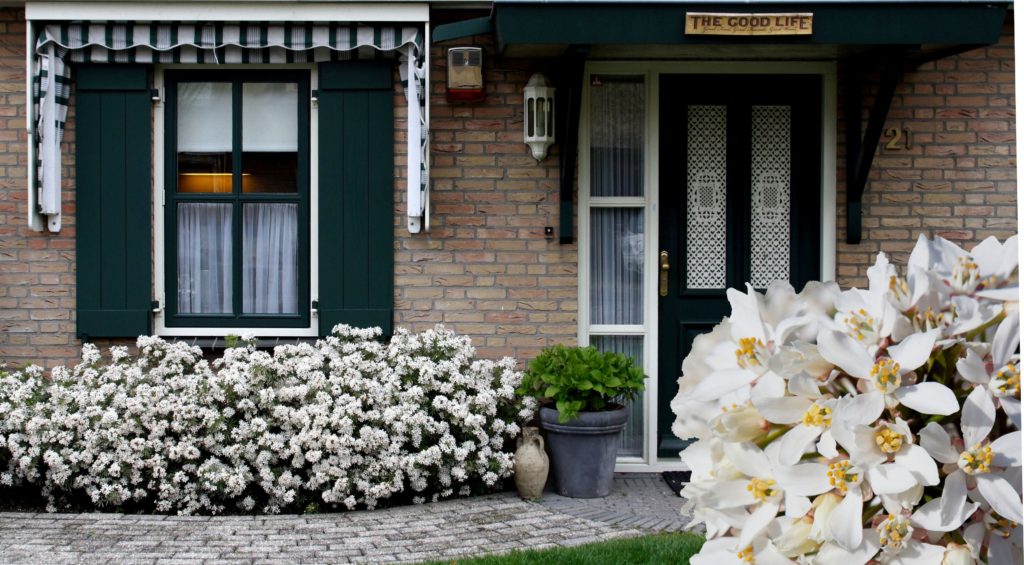 Photo Peter van Rijssen  from royalty management agency Plantipp BV
Five have been marketed, number six C Apple Blossom is completely different  and is now available (autumn 2015)  with two more under trial in Europe.
Project Details
Genus

Choisya

Species

dumosa

Cultivar

'White Dazzler' Londus EU25215

Category

Shrub

Height & Spread

1-2 m x 1.5-2m across

Plant Breeders Rights

--Propagation for resale is illegal without a licence from the Agent