Plant breeder Peter Moore launches website
Horticulture Week 16 February 2018, by Matthew Appleby, Be the first to comment
Renowned plant breeder Peter Moore has a newly updated website, to showcase 38 years of plant breeding with an increased range of garden plants.
The site is now easier to use with the plants grouped in collections and most of the photos have been taken by photographer Richard Loader.
There are links to worldwide stockists for both trade and retail customers.
Moore started work at Hillier in 1960 as a propagator and bred Choisya 'Aztec Pearl' and Weigela 'Dark Horse' before moving to Longstock Nursery in 1997.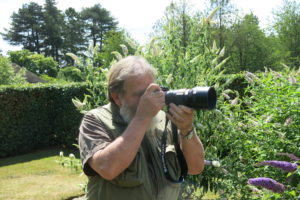 Richard Loader taking photo's of the Buddleja at  Longstock Park Nursery August 2017