Project Description
Spiraea is a varied and useful genus of hardy flowering shrubs. About 80 species come from the northern temperate regions.
For this hybrid I crossed Spiraea hayatana, a Taiwanese species, with S. japonica Magic Carpet.
Spiraea 'Sparkling Champagne' is
A very hardy deciduous  shrub
Will grow in any well drained soil, acid or alkaline
Prefers full sun but will grow in light shade
Spiraea 'Sparkling Champagne' is a dense multi-stemmed deciduous shrub
Rich orange red foliage emerges in the spring
Leaves fade to lime green through the summer
The leaves turn to an outstanding fiery reds & yellows in the fall
Flowers have clusters of white to rose petal with red stamens in the spring
If sheared after flowering it will continue to flower throughout the summer
Best pruned in late winter and can be cut very hard, nearly to the ground
Deer tend to leave it alone in favour of tastier treats
AND a low royalty rate to attract all parts of the UK amenity and landscaping market
Sizes are approximate and are intended as a guideline and may vary according to local conditions.

 Rich orange maroon golden leaves emerges in the spring
 
Flowers clusters of white to rose petals with red stamens in the spring
Why did  I name a Spirea, 'Sparkling Champagne'? Because if you look closely the fully open flowers look just like (well pretty much like) the surface of a glass of Pink Fizz.
Photo taken by
Richard Loader
FhF Greenmedia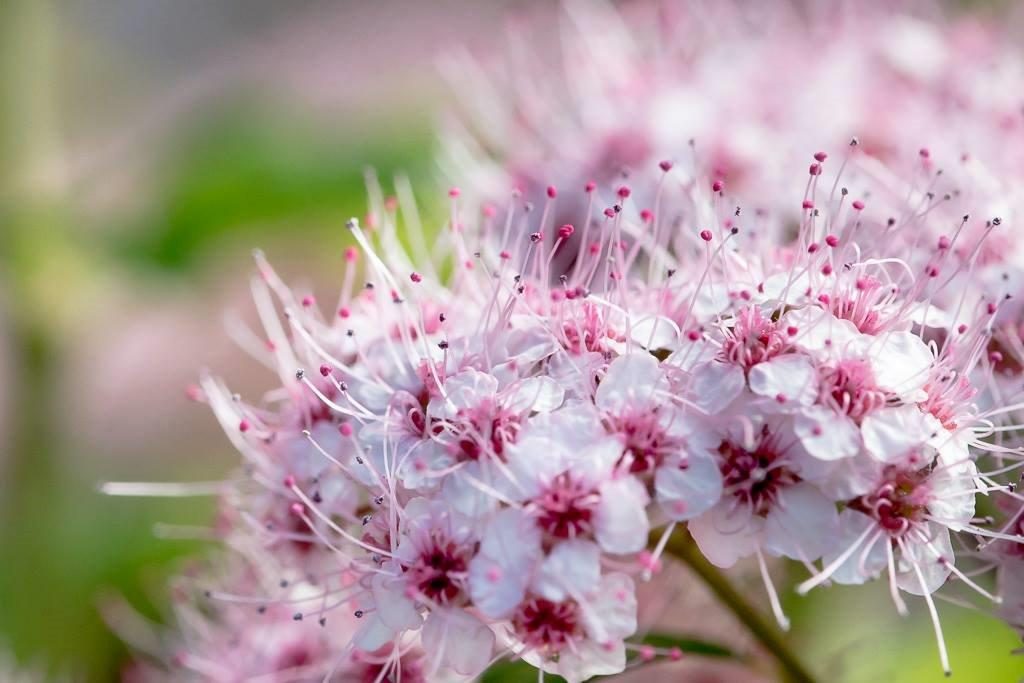 Outstanding fiery reds & yellows in the autumn.photo Peter Moore

Grower Information
Agents
ProVaR UK
International
Trade Wholesale
Liners
Saleable Stock Garden Centres
Retail Stockists
Project Details
Genus

Spiraea

Species

hayatana x japonica

Cultivar

'Sparkling Champagne' Lonspi EU32553

Category

Shrub

Height & Spread

1- 2 m x 1.5 - 2m

Plant Breeders Rights

Propagation for resale is illegal without a licence from the Agent

Colours

--