Project Description
Weigela florida 'Blazeaway' has never been marketed; unfortunately it has a very spreading habit. Over the years many nurseryman have come to my garden and they were never interested; could not see a market. Then I sudden thought why not top work onto a stem of Weigela 'Bristol Ruby'.
Very hardy deciduous shrub
Any soil
Tubular foxglove-like pink flowers appear in May & June
Small second flower crop in late summer
Gorgeously autumn colour
Looks fantastic in the spring and brilliant autumn colour in the fall.
Still no interest, too expensive to top work!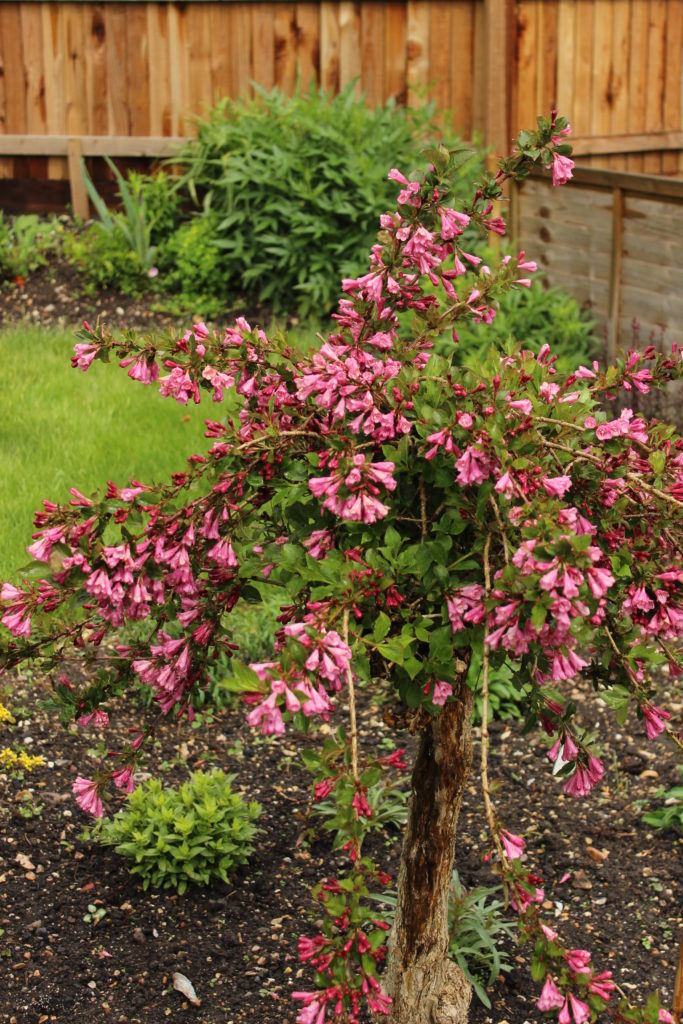 Weigela 'Blazeaway'
Stockist
Available propagated to order only.
 
Gorgeously autumn colour.
Project Details
Genus

Weigela

Species

florida x Evita 1990

Cultivar

'Blazeaway'

Category

Shrub

Height & Spread

Height 30-40 cm spreading 50 cm grafted on a stem 1.5m -2m

Plant Breeders Rights

--

Colours

--