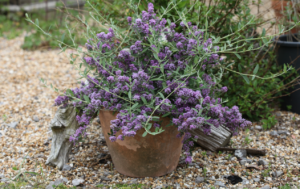 Dear Peter,
Congratulations on the recent award for Buddleia 'Unique'. Great news.
I would very much like to include a mention in the April 2018 issue of The Garden but wondered if you might be able to provide an image. ? I have had a look through our files and can't find anything.
If you are able to send through a high res (and credit of owner/photographer) that would be much appreciated.
Thanks and best wishes
Anisa
Anisa Gress
RHS News Editor, The Garden